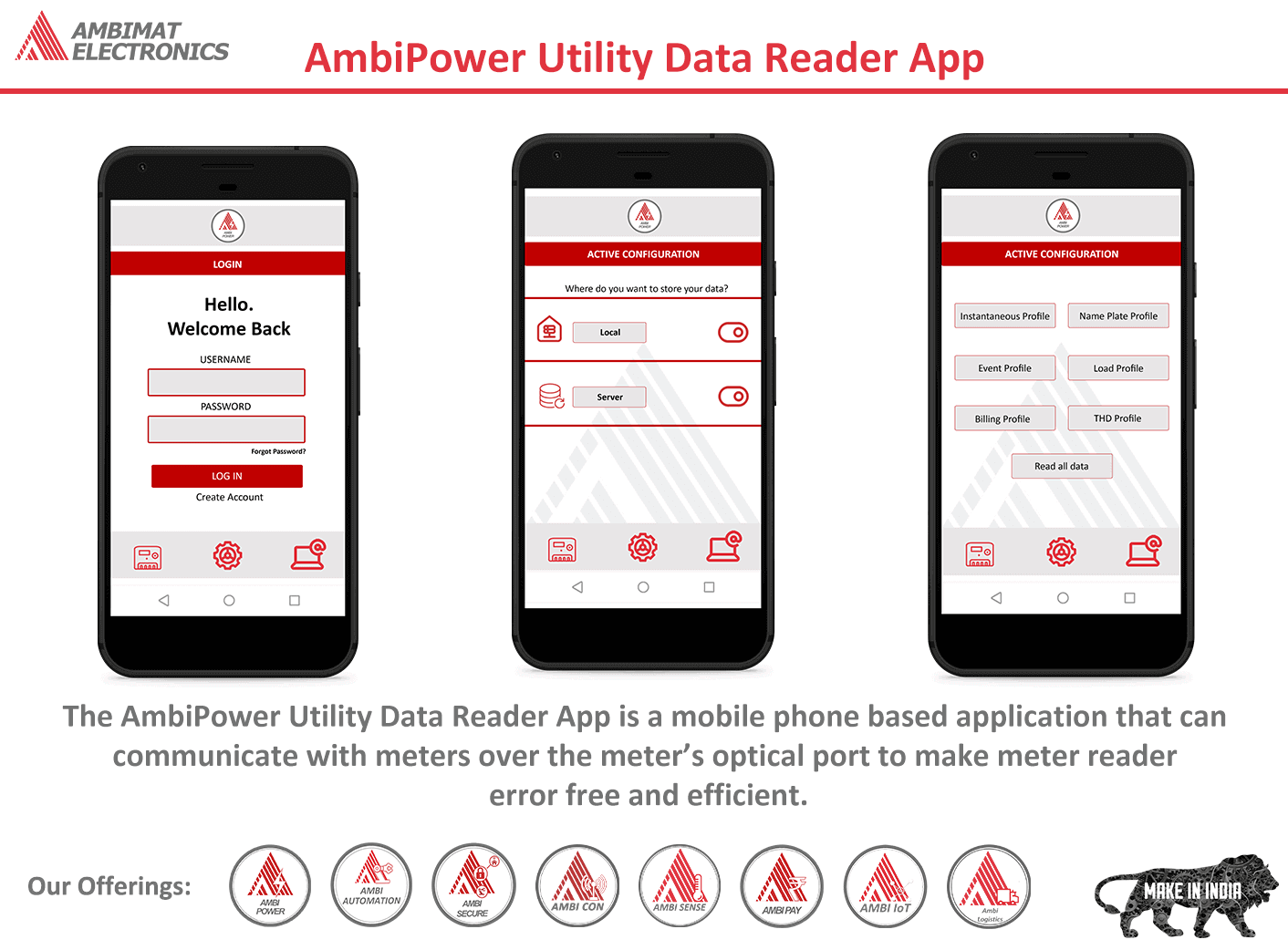 AmbiPower UDR app
We know that every utility company is different, with unique challenges and workflows. These challenges arise from the geography of the location as well as the demographic of the users. While some utilities send their technicians to read meters some others rely on IoT technologies for reading meter data in near real time.
The AmbiPower Utility Data Reader App is a mobile phone based application that can communicate with meters over the meter's optical port to make meter reader error free and efficient.
The AmbiPower team achieves this by using open-source like the IEC 62056 to communicate with meters and publish data directly to the Utility's billing servers.
While not all data is displayed on the meter there is significant data stored within the meter that can become revenue generating opportunities for utilities. This make the AmbiPower UDR a perfect solution for collecting the voluminous data of electric meter users instantly.
One of the USPs of the UDR is that the mobile device does not require a constant data connectivity like 4G or Wi-Fi on the mobile device. The data can be temporarily stored on the mobile device and can be uploaded at the time the data connectivity is available.
---
We rely on our smartphones every day to help us stay informed, connected, and entertained. Now, your smartphone or tablet can also be a meter-reading tool. The AmbiPower Utility Data Reader App is specifically designed for making the process of recording and submitting meter readings fast, tamper-free and straightforward.
This is possible without having a continuous data connectivity of the mobile device to the cellular service provider. The data can be stored locally in an encrypted manner and only transported once data connectivity is available.